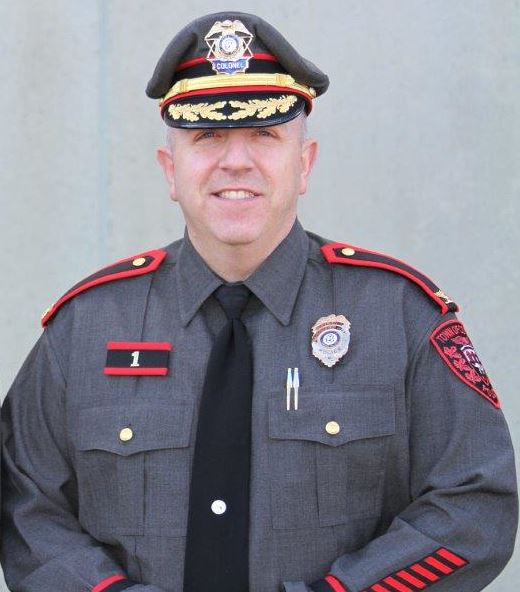 On behalf of the men and women of the Coventry Police Department, I want to welcome you to the Coventry Police Department website. The members of our department are committed to providing the highest level of professional police services to the Citizens of Coventry and our visitors. We believe that it is only working in partnership with our citizens that we can better meet the public safety needs of our community. Our officers and civilian staff are focused on communicating with the public, utilizing crime prevention techniques and training on the latest investigative techniques to work together as a team to provide the best service we can to the community.
I fully appreciate the immense responsibility and the enormous privilege of holding the office of the 14th Chief of Police in Coventry.  I am extremely proud to lead the officers and civilian staff of the Coventry Police Department who put themselves on the line every day to protect our community. I promise the citizens of Coventry that I will work hard every day with our personnel to formulate a strategy toward promoting trust with our residents, improving our crime-fighting efforts, and maintaining the integrity of our profession through honest and ethical conduct.
This website is one of the many ways we strive to assure effective communication with the citizens we serve. Please take a moment to explore our website to learn more about our organization and the many services we offer.  I also encourage you to follow our official Facebook page which features frequent updates and information related to our activities in the community. We are always seeking ways to improve our methods and level of service, so we welcome your suggestions, comments, and feedback.  The Police Department is just one part of the team which protects our community. It is only when the police work together with other public safety partners and work together with the community that we can realize the full measure of our impact in keeping our community safe.
Sincerely,
Colonel John MacDonald
Chief of Police